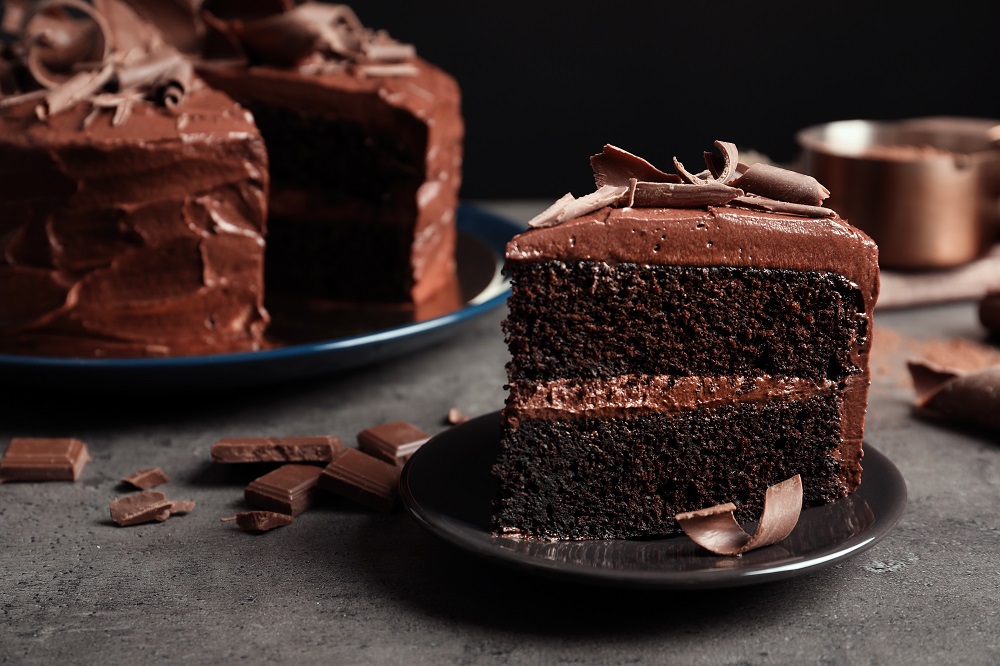 INGREDIENTS
Cake
175g self-raising flour
50 g cocoa powder (unsweetened)
100 g butter (unsalted, softened)
200 g Almitas Erythritol
3 large eggs
90 ml boiling water
1 rounded tsp baking powder
Filling and icing
150 g dark chocolate (sugarfree, with sweetener)
150 ml double cream
2 tsp vanilla extract
PREPARATION
Preheat the oven to 180°C.
Cake
Mix dry ingredients first, then add wet ingredients and blend them together well, until it
becomes a thick, homogeneous batter.
Grease two 20cm-diameter, round cake tins with butter and line their bottom with baking
paper.
Pour half of the batter into one of the tins and other half into the other one.
Bake for 25-30 minutes then take out of the oven. Let them cool down a bit, turn them out and
remove the bakin paper.
Filling and icing
Fill a pan half with water and bring it to boil then lower the heat. Put a heatproof bowl over
this pan, pour the cream into it and add the chopped chocolate. Stir it until the chocolate melts
fully. Turn off the stove, remove the bowl and let the chocolate cream cool down a bit.
Last step
Take one of the sponge-cakes and spread half the fudge on top. Place the other cake on it then
pile the remaining chocolate fudge on top. Spread it evenly with a butter knife.