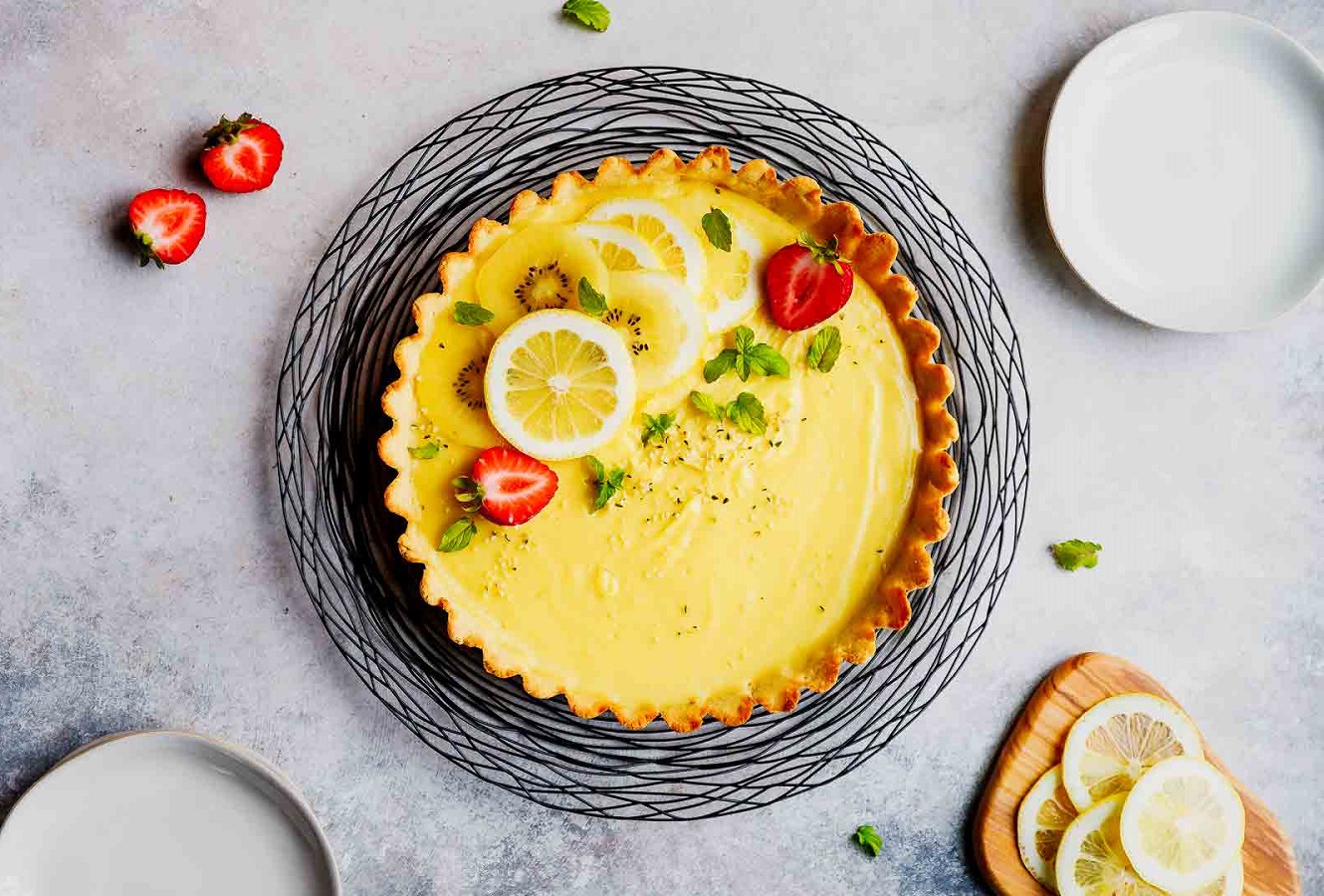 INGREDIENTS
For the crust:
1 1/2 cups almond flour
1/2 cup coconut flour
1/4 cup Almitas erythritol
1/4 tsp vanilla extract
pinch of salt
1/2 tsp Xantan gum — optional
3 tbsp melted butter
1 egg
For the lemon-curd filling:
1/2 cup lemon juice
3/4 cup Almitas erythritol
4 egg yolks
1 egg
1 tbsp lemon zest
4 tbsp butter
INSTRUCTIONS
For the low-carb tart crust:
Preheat oven to 350 F. Combine all ingredients in a bowl and mix with a spatula to combine.
Press down the bottom and about 1/2-inch up the walls of a 9-inch tart pan. Using a fork, press to
make holes on the bottom of the crust.
Bake at 350 F for 13-15 minutes, until golden. Cool completely.
For the low-carb lemon curd:
In a heat proof bowl, combine egg, egg yolks, lemon zest, juice and Almitas erythritol.
Whisk to combine. Fill a large pot with water to create a double boiler.
Heat over medium heat. Place the heat proof bowl above it. Whisk constantly for 8-9 minutes, until
the mixture thickens.
Strain through a fine mesh strainer and add the butter. Let it cool to room temperature, then cover
and refrigerate or fill the tart crust with it.