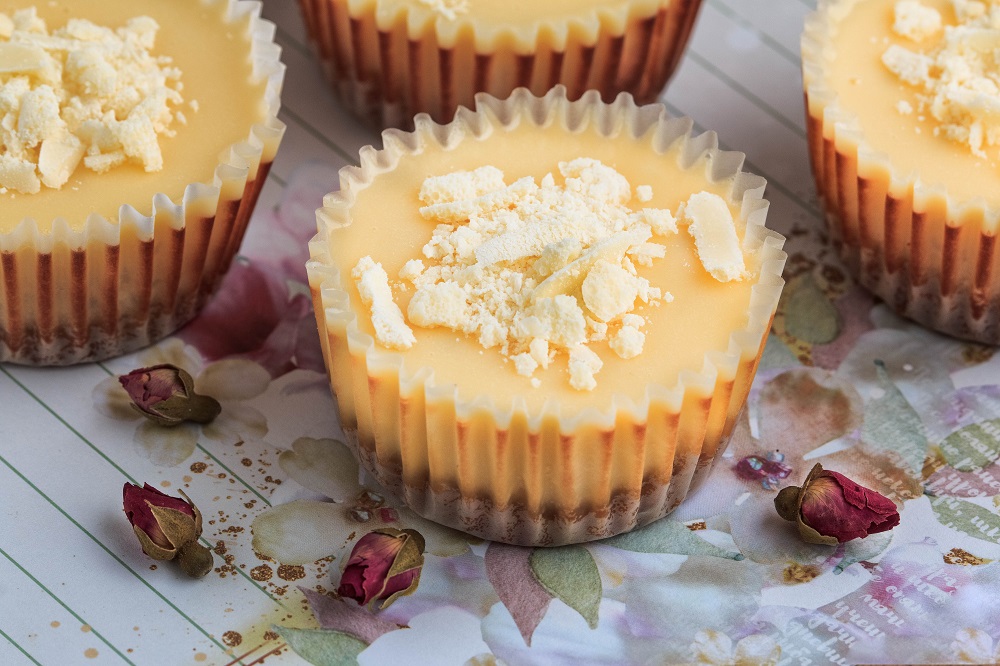 Mini cheesecakes are the size of a cupcake or small muffin.
INGREDIENTS
Crust:
3/4 cup almond flour
1 tablespoon Almitas Erythritol
3 tablespoons salted butter, melted
Filling:
2 (8-ounce) bricks cream cheese
3/4 cup Almitas Erythritol
2 large eggs
1/4 cup whipping cream or coconut cream (85%)
1 teaspoon vanilla extract
1 tablespoon fresh lemon juice
1/2 cup fresh raspberries or strawberries, plus a few for topping
Prepare:
Set cream cheese, eggs, and whipping cream/coconut cream to warm and Set aside 12
silicone baking cups. Preheat oven to 350 F
Make Crust: Stir melted butter and erythritol in mixing bowl until combined, then stir in almond
flour until butter is absorbed, forming dough. Divide dough among baking cups or cupcake liners,
and firmly press down using spoon or measuring cup to form flat, smooth crust. Bake crust for 5
minutes at 350 F. Rest for 10 minutes while filling is prepared in next step.
Make Filling:
Beat cream cheese and erythritol in large bowl with electric hand mixer on low speed
until smooth and creamy. Add heavy cream/ coconut crea, lemon juice, and vanilla. Beat on low
speed until smooth, about half minute. Add eggs one at a time, beating on low speed until just
combined. Use spatula to gently fold raspberries/strawberries into batter until well-distributed.
Bake Cheesecake:
Evenly divide batter among baking cups or cupcake liners, filling all the way to top.
Smooth and flatten tops of cheesecakes. Bake at 350 F until set, about 20 minutes.
Cool & Serve: Let cheesecakes cool completely, refrigerate overnight.